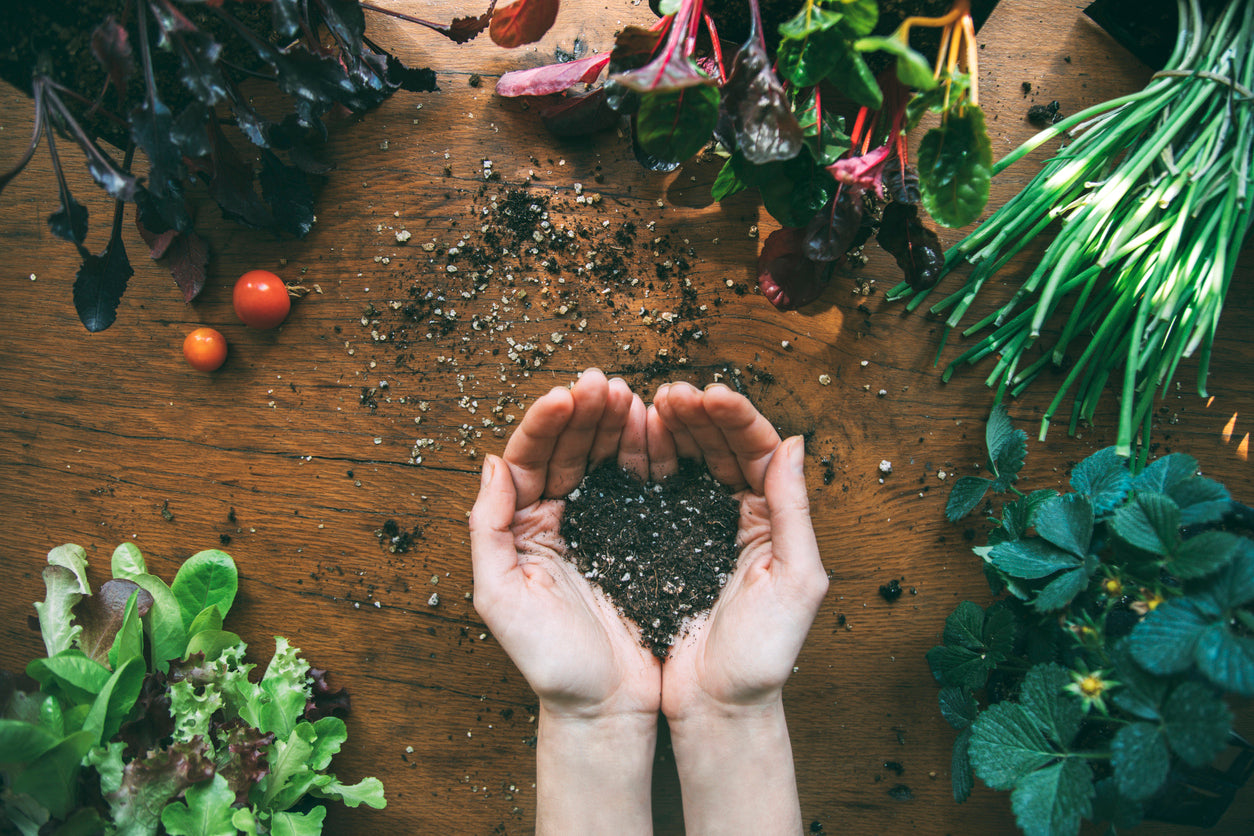 Fitting the Taste of MTE® into Your Daily Routine
6 Minute Read
MTE is about coming at energy from a different angle: What if we felt good and had energy in the first place instead of constantly chasing ways to not be cranky and tired? And that question spurred a new, unique development process of a green supplement in powder form: one focused wholly on function. It's about the meat of the drink – the purpose; not about additives and sugars for taste. As a consequence, the taste is as unique as the drink itself:
The first time I tried our formulation I was struck by the strong taste, but I soon started to feel a little lighter…more motivated…leveled up…and I was laser-focused and in THE ZONE.
– Jeff Boyd, Founder
We often evaluate health drinks based mostly on their taste. And if you have a not-so-great reaction to the flavor of something, you'll likely never drink it again. But what are we missing out on by using taste as our only litmus test for the quality of a green drink? What about overall health and vitality?
MTE is about performance. We're chasing a great life, not fancy flavors. Natural, potent, time and science-tested ingredients offer benefits way past the short experience of drinking MTE. And because it's formulated with adaptogens, nootropics and superfoods, the benefits accumulate over time. So you gotta give it a chance, or you'll never know the full potential of what it can do.
Healthy Recipes to Make the Most of Your Daily Shot of MTE
Here's the thing – there's nothing that says MTE needs to be a standalone situation. Since it's clean, natural, and without added sugars, it plays well with others. So maybe the answer to the question of flavor is to incorporate MTE into one of your other daily wellness drinks – cold or hot. You get the benefits of both drinks as well as more of a choice on how your MTE routine tastes.
Here are 3 energizing smoothie recipes we absolutely love that also happen to perfectly complement MTE's green supplement mix:
Get Sh*t Done Smoothie
½ cup orange juice
½ cup nut milk
⅔  frozen mango
1 medium frozen banana
1 cup of baby spinach
1 tablespoon pecans
1 tablespoon coconut oil
7 drops of vanilla extract
1 scoop MTE
Dialed-In Focus
1 Medjool date
1 banana
1 orange
1 cup frozen pineapple
2 cups baby spinach
2 cups nut milk or water
1 tablespoon chia seeds
¼ cup cilantro
1 scoop MTE
Good Mood Smoothie
1 ½ cup frozen banana
¼ cup frozen blueberries
¼ cup frozen cherries
1 ½ cup apple juice
1 tablespoon peanut butter
1 tablespoon flaxseed oil
1 scoop MTE
Hot drinks more your thing? We've noticed MTE blends well with: 
Matcha 
We love a good matcha latte. At the same time, what if we could cut down on the caffeine without cutting down on that strong, leafy taste? Drop a scoop of MTE in some hot oat milk and add about half as much matcha as you usually would, and maybe a little bit of agave nectar.
Yerba Mate
Let's be honest; if you like yerba mate, you probably won't have any issues with MTE's flavor profile! This traditional Argentinian drink is a lot like our feel-good mix of greens: the wellness benefits eclipse the taste. Plus, just like yerba mate, MTE can be consumed at any time of day, as it offers calm energy and focus without a caffeine content that will disrupt your sleep.
Sarraba
This popular Indonesian drink is often used by people who work night shifts, so maybe keep this one for the morning… unless you work the night shift. Sarraba is spicy. Coconut milk and palm sugar temper white peppercorns and ginger – it wakes you up in more than one way. Adding a scoop of MTE powder will blend with the flavors while also taking a bit of bite out of the spice.
As daily users of MTE, we're used to the taste, because there's a lot to appreciate about the boost this pared-down plant-powered powder gives our energy, mood, concentration, and sleep quality. In such an exhausted society, we need to change the way we think about how we get energy, so maybe we also need to rethink where flavor falls on our priority list.
Want more research, results, tips and lifestyle information from MTE?
More articles you might like